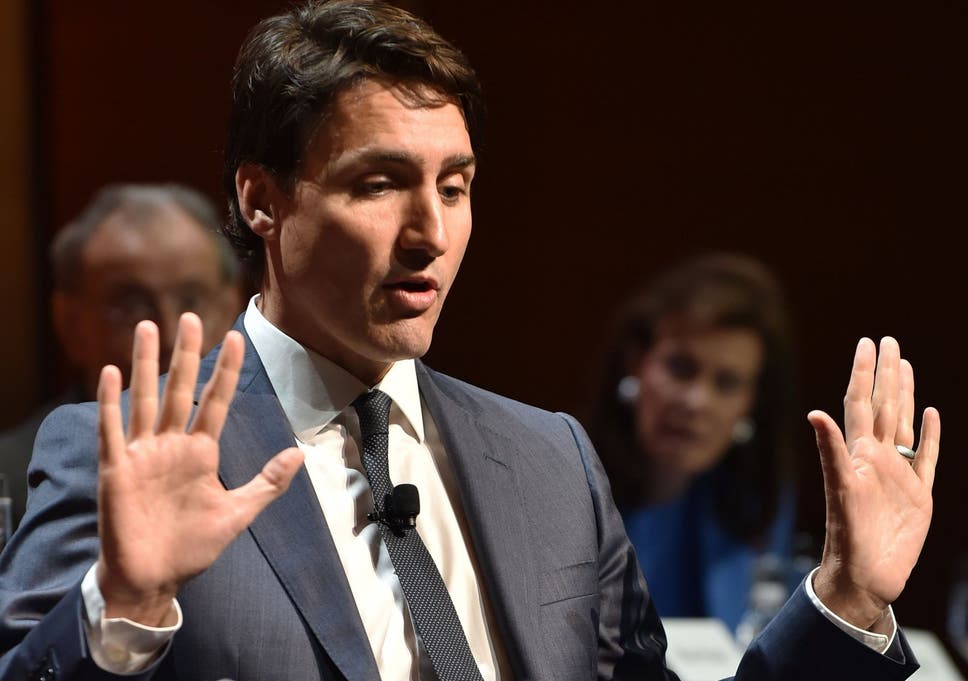 A local radio show was appropriately covering the recent mass media interest in a groping story from 18 years ago that suddenly came out in June, 2018, against the Prime Minister of Canada. It actually happened, as we learned from the woman, herself, who actually wrote the local newspaper article the following day.
I wrote many points, and I feel that they are all useful to sum up the important issues and my thoughts on the matter:
CBC even deliberately covered up on their July 2 the National report that it was the reporter who wrote the article the day after the groping incident, and they aren't the only source that isn't reporting that.
I don't think we would/should make much of the issue at all, with the woman not publicly coming out about it now, were it not for Trudeau's remarks that he wouldn't have been so forward if he knew she was a national reporter — very damning words.
If the NDP standard was applied to the PM, he'd be gone even from the Liberal caucus, as the NDP dumped an MP just for not taking non-verbal cues construed as sexual harassment — not even groping anyone, unlike Trudeau.
Getting out ahead of a crisis is mostly an issue in the private sector, where bad PR can be very damaging to the company, so even CEOs can be expendable — politics is a very different beast, particularly when you're the PM.
It's possible, and we may never know, that the groped reporter was paid off by Trudeau right after that article, given that, he, from his own admission, was concerned about negative national publicity.
Some articles have even misled with the narrative that this incident happened long before Trudeau had a political career. It's widely acknowledged that he was officially political, and sought the PM job ever since his father's funeral speech.
The political timing is revealing and key, Mike, as Kinsella (an enemy of Trudeau and some other Liberals, as a former Liberal partisan himself), put the story out after Trudeau let Kent Hehr stay in caucus after a report, despite the multiple allegations against him.
Notice the incongruity, too? He says he remembers that day well, but then doesn't remember any negative interactions. Something doesn't add up, directly in his statement, because the article published a day later quoted him as effectively acknowledging the grope.
Yes, Trudeau's remarks about not groping her if he had known she was a national reporter was somewhat dismissive of her status, but note that it was pre-Twitter, Facebook and YouTube, so I think it was mostly a case of his concerns over his political reputation+future
That is, that if the incident 18 years ago happened with today's social media, it would've been as bad as if she hadn't been a national reporter, whereas then, only a national reporter could be a potential political threat.
A particular case where Trudeau is failing to give a proper response is by not saying, yes, I acted inappropriately, and that was the mindset I had at the time, from my own failings and the culture, and thankfully, we have finally been addressing that with MeToo.
Trudeau may deliberately be playing coy if there are other women out there that he had groped at the time, and by acknowledging guilt, he could bring other accusers out, and it would really damage him. He's making a political calculation of acting dumb.